Fraud Management
This feature lets you ban or whitelist customers whose orders have been suspended due to potential fraud. You can ban or whitelist based on IP address or physical address.
From the Dashboard, click Settings, then click Fraud Management.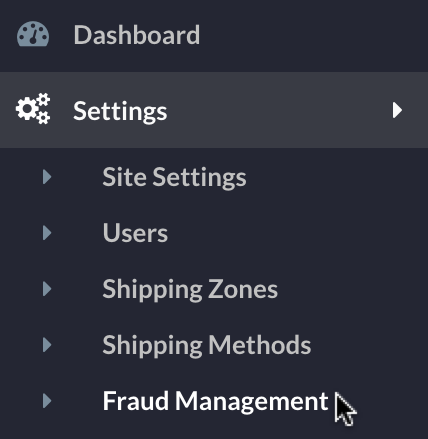 You have the ability to sort by ID, IP (for IP blacklist/whitelist), address (for address blacklist/whitelist), and date modified by clicking the up and down arrows by the column names.
You can also search for individual customers using the search bar above left or filter by date range or various criteria using the Filter button. You can create custom filter criteria by selecting Create New Filter and building queries either manually or with the build feature.
You can delete customers individually by clicking the Delete button or multiple at a time by clicking the boxes in the leftmost column and then clicking With Selected. Click the topmost box to select all methods on screen.
To export the customers to a CSV file click Export.
To create a new IP or address ban/whitelist click + New Item. You can also edit existing ones by clicking the Edit button to the right of the customer info. You will then be directed to the IP/address settings page.
IP Address
Enter a 12 digit valid IP address, then click Save.
Physical Address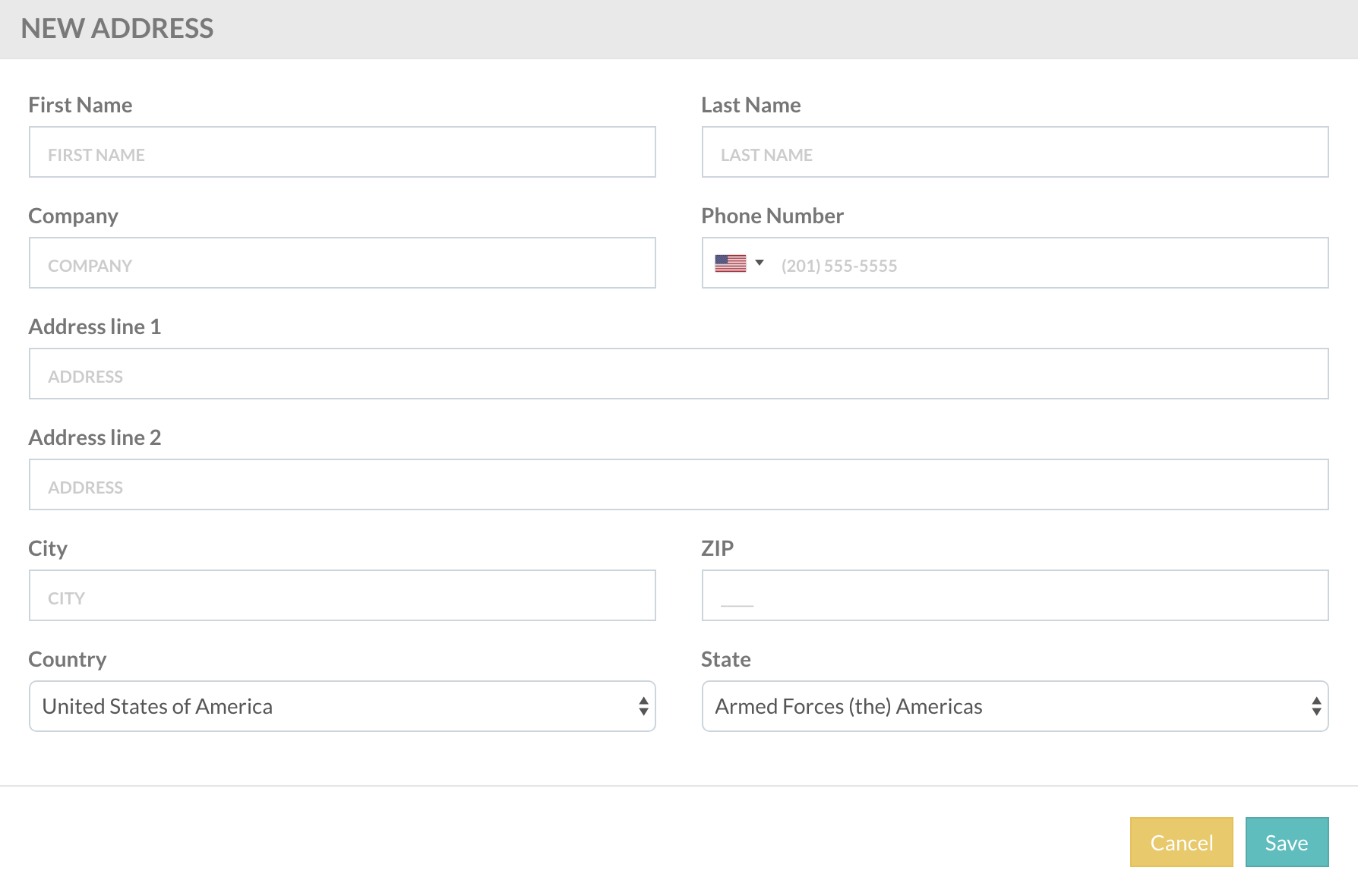 Enter a first and last name, company, phone number, and physical address, then click Save.