Add FreshDesk Customer Service Tool & CRM
Overview:
Acenda is natively integrated with FreshDesk.  
In conjunction with Acenda, FreshDesk provides leading Customer Service Tools and CRM for multi-channel eCommerce.
To get started follow the steps below:
Setup FreshDesk
1.
Visit FreshDesk.com and create an account.
Acenda Setup
1. From the Acenda dashboard click Services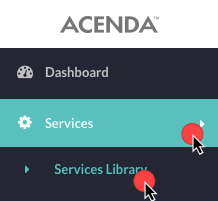 2. Then click Services Library
The Services Library displays. Locate the eBay services tile.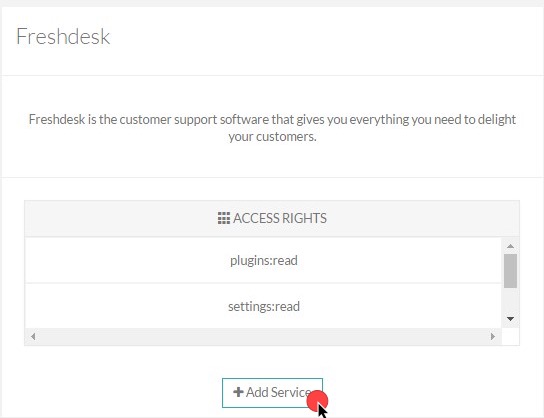 3. Click Add Service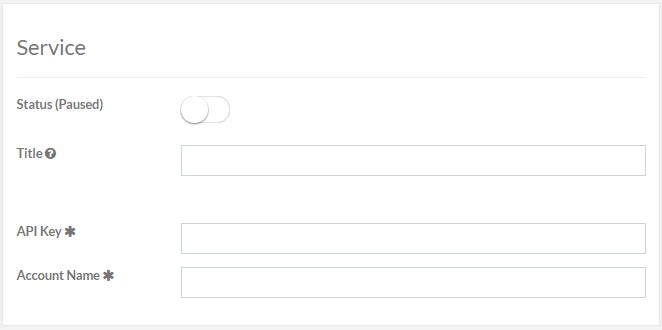 4. Enter the Service details:
Status: Toggle the service on/off
Title: A friendly title for the service. This is only for internal purposes. Example: FreshDesk Service
API Key: Navigate to your FreshDesk Profile Page (your-account-name.freshdesk.com):

Go to your Your FreshDesk Admin Page

Click the square icon on top-right of page > Select Profile Settings

Copy/Paste the Your API Key string to the API Key field above

Account Name: The account name that is located on your FreshDesk account settings page:

Go to your Your FreshDesk Admin Page

Click on the Admin tab
Click on the Account button
Copy/Paste your Account Name to the Account Name field above
5. Click Save

 You can view newly added widgets from the Acenda dashboard by clicking Content > My Widgets
Note: you can edit and duplicate the code from these newly added widgets.  To edit you must click the blue Edit button next to the widget and click on the Advanced Mode link on the widget's page.

6. From the Acenda dashboard click Themes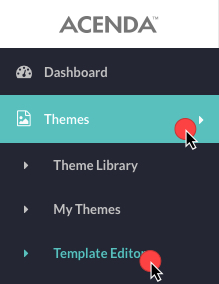 7. Then click Template Editor
The TEMPLATES page displays.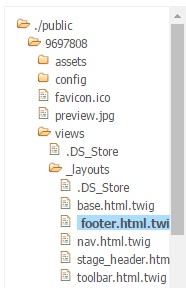 8. Open the Template Editor and browse to the twig template that you wish to insert the widget on. In this example, we will add it to our footer.html.twig template

9. Move your cursor to where you want to insert the FreshDesk widget. 
10. U
se the Select Widget dropdown menu and click the Insert Widget button
11. Click Save
12. Click Deploy