Set Up (Electronic Data Interchange) EDI Order Feed
Overview: 
Use the Recurring Export Service to send EDI 850 order files for integration to supplier partners. You can create multiple EDI integrations.
1. Acenda recommends using a 3rd party VAN to manage EDI integrations.  Our EDI VAN partner of choice is EDI Gateway.  They are based in Montreal, Canada.  Please mention that Acenda referred you and ask for our volume discount.  EDI Gateway will then integrate with you retailer/partner's EDI feeds, including: 846, 850, 856 (ASN) and more
2. Follow these instructions to create a Recurring Export Service. EDI Gateway will provide you with FTP information. Enter these values.  
Below is a sample: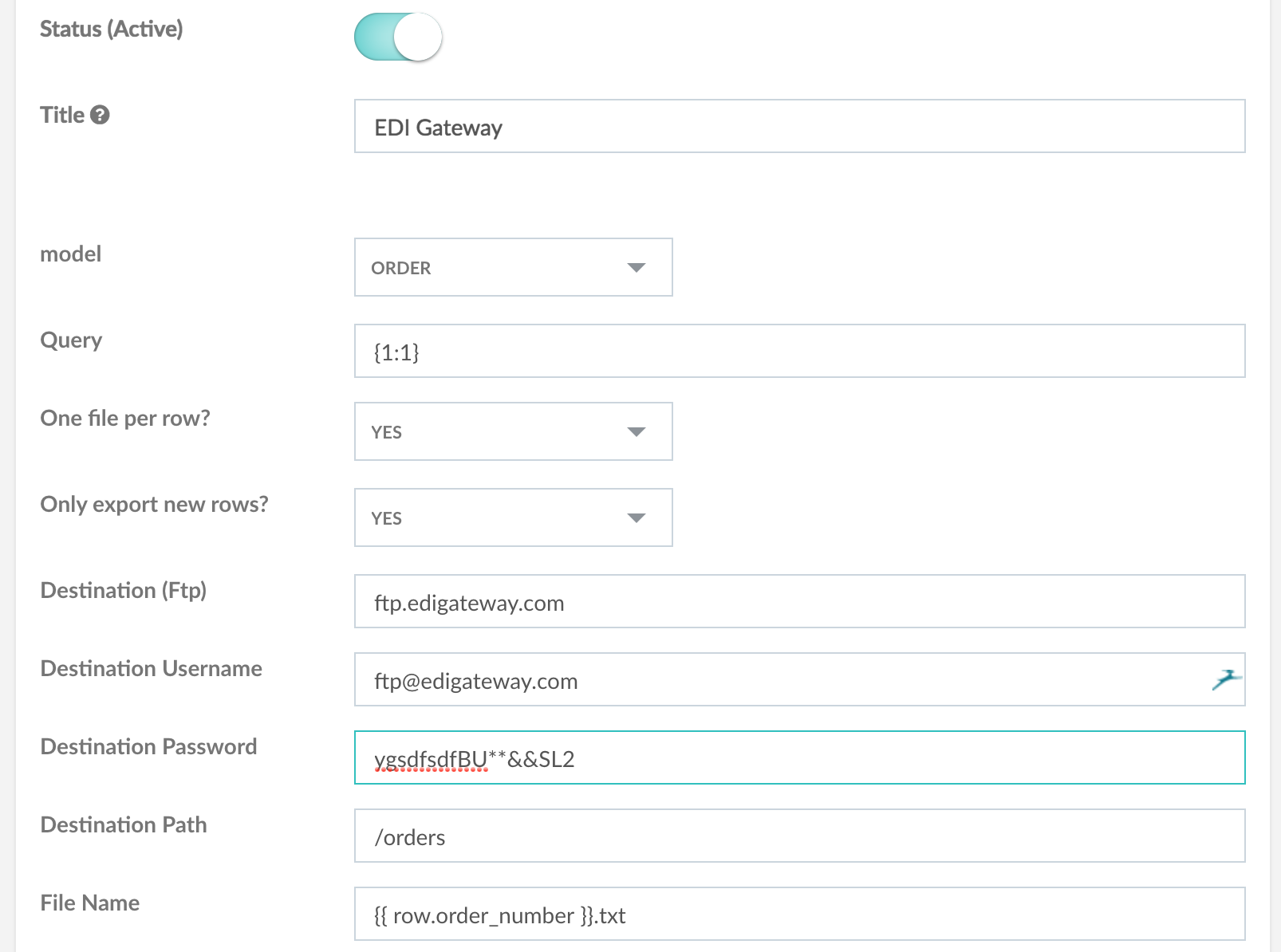 3. In the Template (Twig) field of the Recurring Export Service from Step 2, copy/paste the contents of this text file.
After you paste the field should look like this: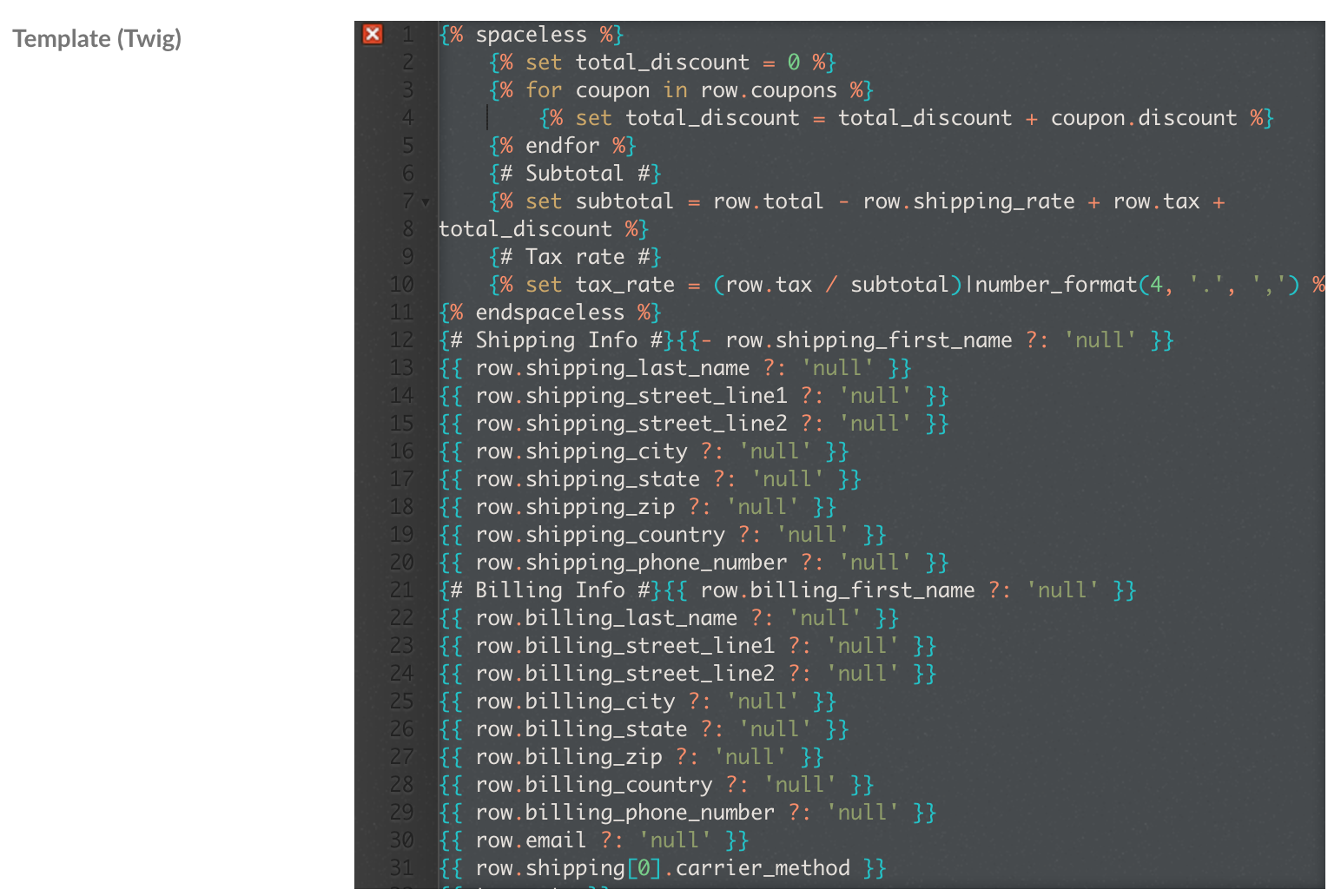 Note:

 Replace the value in row 45 (value = 12345) of the above Twig query with your specific partner's EDI Gateway account number. This partner account number will be provided to you by the EDI Gateway staff.
4. Click Save

5. You can adjust the frequency of this recurring export by locating the service in your My Services and click the Edit button.