Google Merchant Center: Setting up a Shopping Feed
Overview:
Acenda can easily be integrated with Google Merchant Center.  This allows you to publish your products within Google Shopping, Google Product Listing Ads Adwords and a variety of other service providers.
To locate your Google Merchant Center Feed follow the steps below:
Google Merchant Center Settings
1. Login to your Google Merchant Center Account (https://www.google.com/retail/merchant-center/).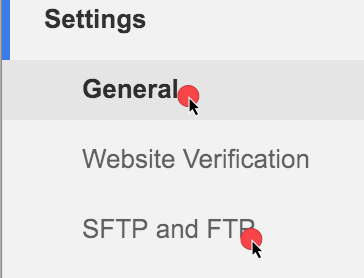 2. Click General > SFTP and FTP
The SFTP and FTP settings form displays.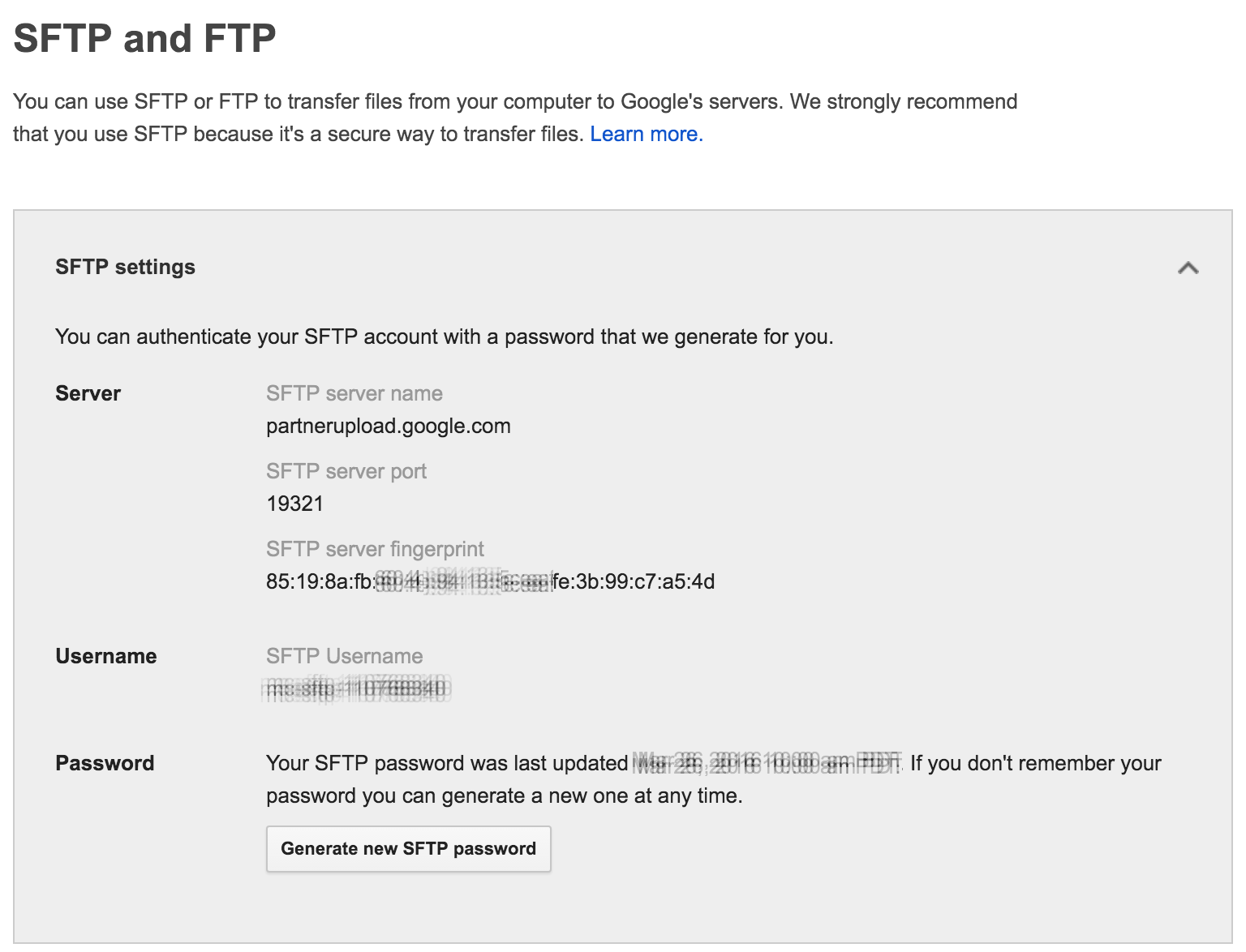 3. Create a new SFTP account  
Note: Acenda's Google Merchant Center integration only supports SFTP - it does not support FTP.
4. Safely & securely document the following information:
SFTP Server name
SFTP Server port
SFTP Username
SFTP Password
Note: We recommend testing your sFTP credentials with a FTP Client such as FileZilla.  In our experience, it may take Google up to 20 minutes to provision your sFTP account.
5. Within Google Merchant Center visit the Feeds section and click + Data Feed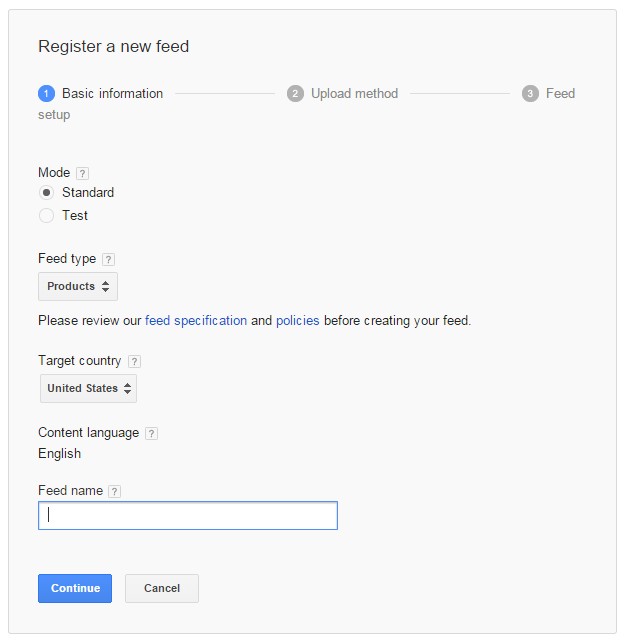 6. Enter the details to Register a new feed:
Mode: Set to Standard
Feed Type: Set to Products
Target Country: Set to United States
Feed Name: Create a name to identify your feed. For example: MySitename GMS Feed.
7. Click Continue
The Feeds page displays.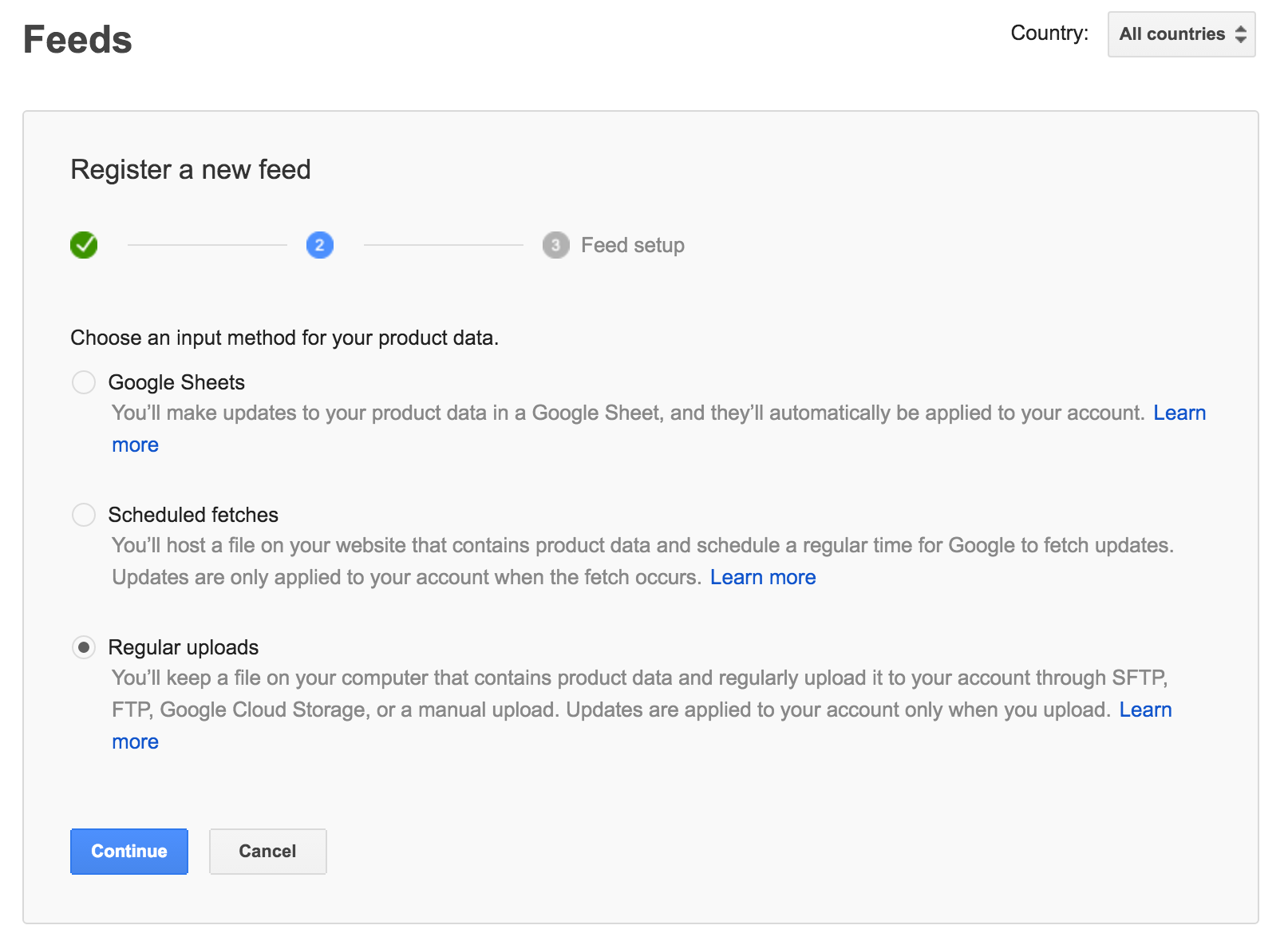 8. Select the Regular Uploads by user option
9. Click Continue
The Feeds form updates.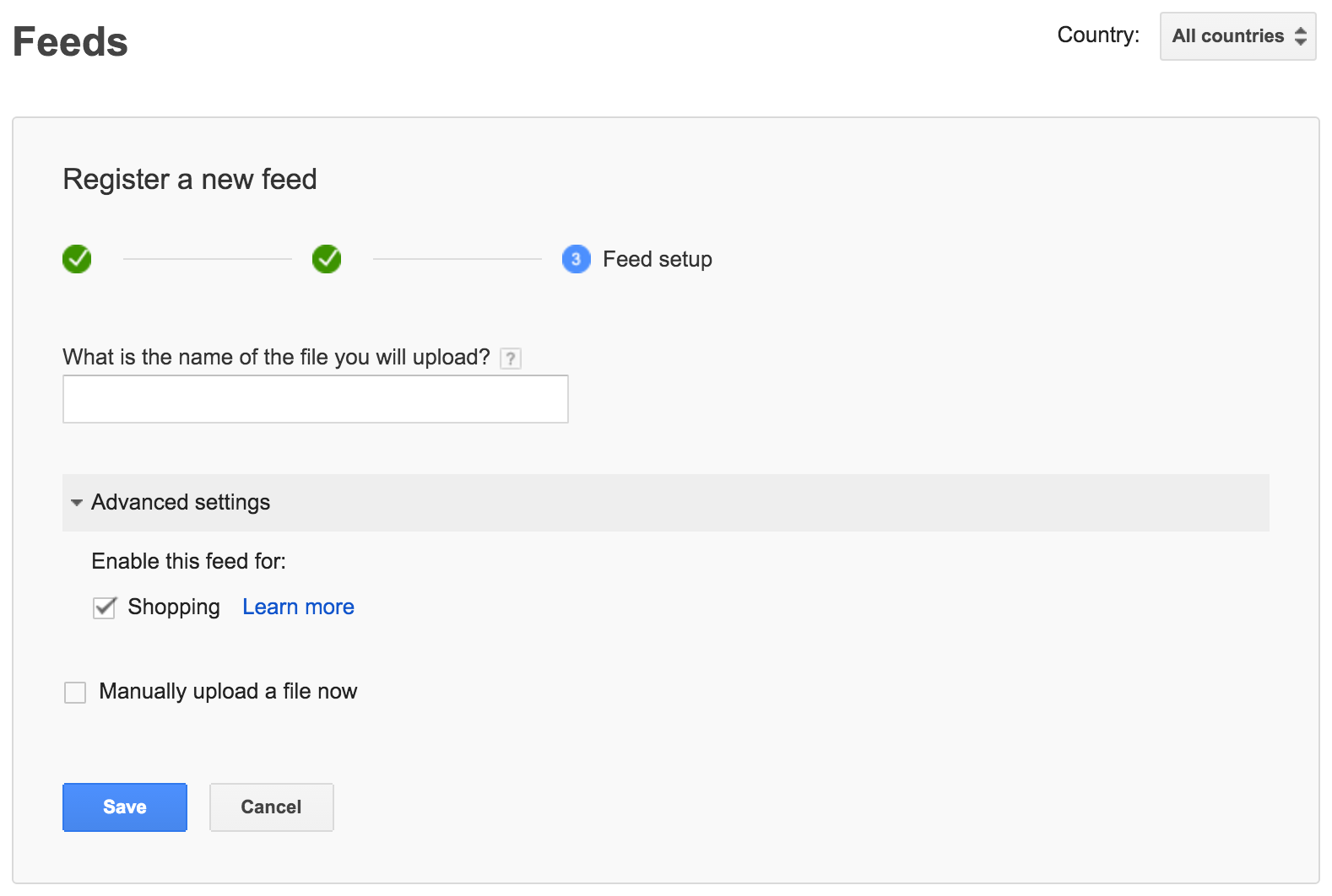 10. Enter a File Feed Name for your feed, e.g. storename_gmc.txt
11. Click Save
Acenda System Steps
1. From the Acenda dashboard click Services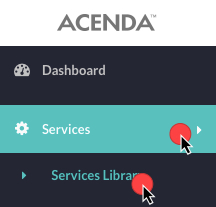 2. Then click Services Library
The Services page displays. Locate the Google Merchant Center service.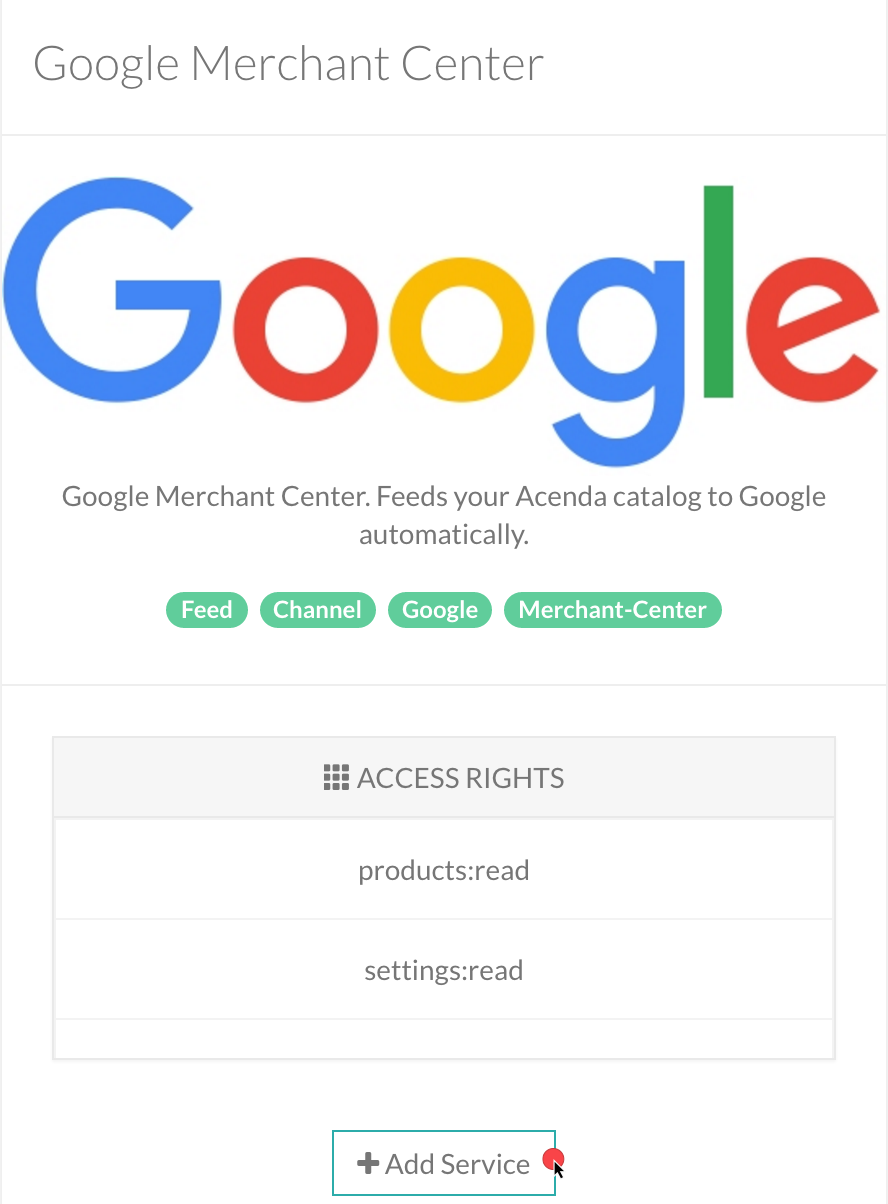 3. Click Add Service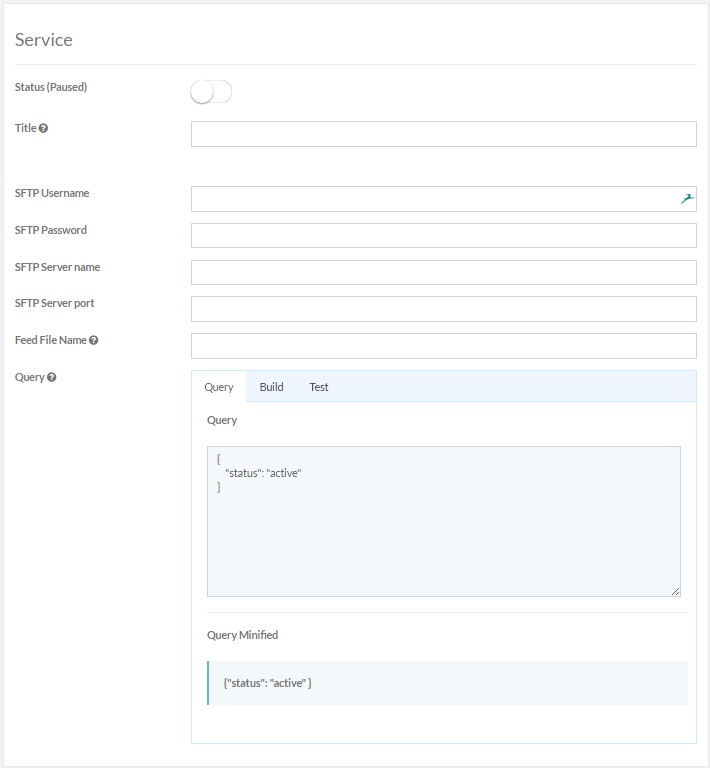 4. Complete the Services form:
SFTP Username
SFTP Password.
SFTP Server name
SFTP Server port
Feed File Name
Your feed will begin to process after Google imports the file.
Allow a few days for Google to review/approve your first feed. Once approved then you will be able to bid on Google Product Listing Adwords.